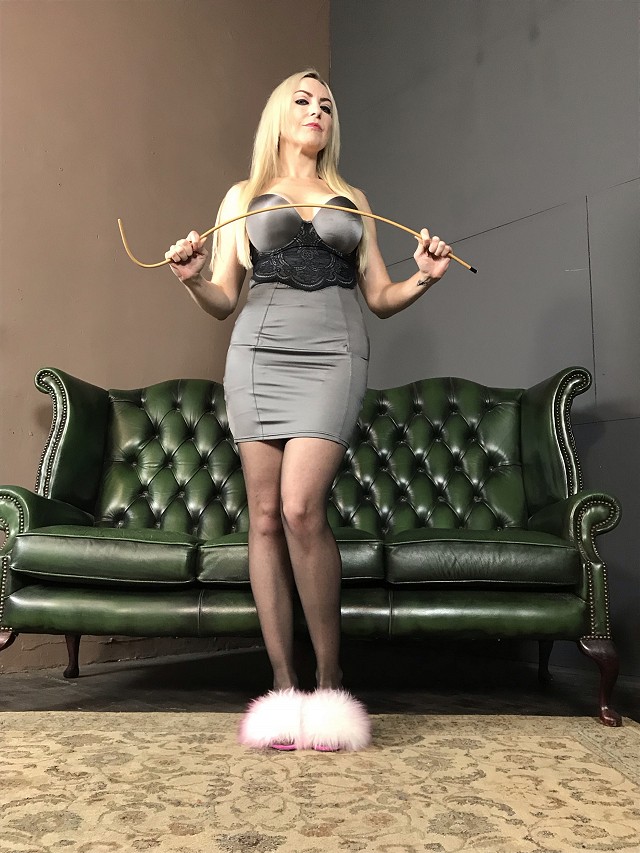 I went up north to Doncaster way last Friday to do a shoot for Peter who owns various websites like Strict Ladies, Montrose Academy, Planet Bitch and Yes Ma'am. A long drive from Watford but I got to try out a drive thru Costa on the way. How cool!
Spanking beginnings
If you didn't know, it was Peter who first asked me many years ago back in 2002 if I'd be interested in doing a shoot for his sites. At the time I was doing modelling of various types covering everything from fashion to glamour to fetish. I thought I'm pretty open minded and I was good at rounders in high school so I should be pretty good at hitting men's bottoms! So off I went and did my first ever spanking shoot for them. I absolutely loved it! Peter said I was a natural! I had done a few shoots previously where I had been spanked but was never at ease doing them and it wasn't my thing and then at that shoot I realised why.... I was on the wrong side. I was meant to be a dominatrix dishing out the spanking! From then on, my love of punishing men started and I never looked back.
Caning and hairbrush spankings
On Friday we shot some great scenes, some mean hairbrush spanking scenes and lots of caning. Some severely punished bottoms were ensured. I took up some superb outfits including my FooFoo slippers which have a bit of a cult following. Other outfits I shot in were my white jodhpurs, black silk ruffle blouse and riding boots, a pink retro high collar dress and two gorgeous corselettes. You can see the clips in their various sites as well as on their clips4sale accounts too. I'll be looking forward to the next shoot!
---