You can only contact me by email initially, but I am usually quick to reply.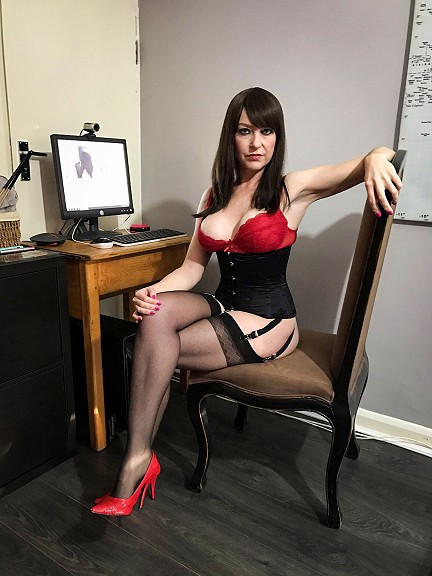 If you only have a question just fill out your name, email and your question on the form below.
To book, or request a session YOU MUST COMPLETE THE WHOLE FORM - If you don't fill out the form as best you can, I might just delete your email, so please make your requests clear.
Before contacting me, please be aware that I am always extremely busy, and so have no patience for disorganisation, and zero tolerance for time wasters. Messages asking stupid questions, repeatedly emailing me the same things, requesting services that I don't provide, or those of a sexual nature will not get a response. Please check out my mistress sessions page for details of my availability, the punishments on offer and what I'm interested in.
I take my privacy and that of my subs very seriously, and only I have access to any communications. Please see my privacy policy for more details.