A little marketing post for my fellow mistresses...
Do you want your mistress site to be at the top of Google?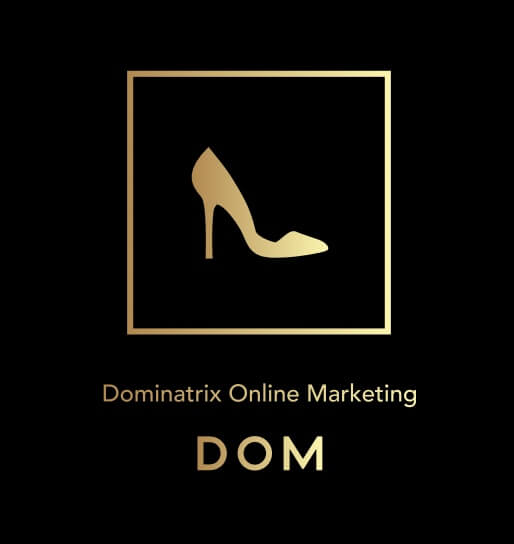 DOM (Dominatrix Online Marketing) can safely assume the answer to the above is YES! Well in order to do that you need to SEO your website. Read below for more information about this, click on the section you're interested in or read the whole page, as we know this may be terminology you have never heard of.
What is Search Engine Optimization (SEO)?
SEO is online marketing focused on growing visibility in organic (non-paid) search engine results. SEO encompasses both the technical and creative elements required to improve rankings, drive traffic, and increase awareness in search engines. There are many aspects to SEO, from the words on your page to the way other sites link to you on the web. Sometimes SEO is simply a matter of making sure your site is structured in a way that search engines understand. You can watch the below video to help you understand a little bit more.
Why does your mistress website need SEO?
The majority of web traffic is driven by the major commercial search engines, Google, Bing, and Yahoo!. Although social media, directories and other types of traffic can generate visits to your mistress website, search engines are the primary method of navigation for most Internet users. As a dominatrix, you will want people to be able to find you in Google as well as via social media and advertising portals. Search engines are unique in that they provide targeted traffic – people looking for what you offer. If search engines cannot find your mistress site you miss out on incredible opportunities to drive traffic to your site.
Search queries are the words that users type into the search box and they carry extraordinary value – e.g. spanking in Manchester, strap on services in Glasgow, dominatrix in Cardiff. Experience has shown that search engine traffic can make (or break) an individual's success. Targeted traffic to your mistress website can provide publicity, revenue, and exposure like no other channel of marketing. Investing in mistress SEO services can have an exceptional rate of return compared to other types of marketing and promotion.
Why can't the search engines figure out my site without SEO?
Search engines are smart, but they still need help. The major engines are always working to improve their technology to crawl the web more deeply and return better results to users. However, there is a limit to how search engines can operate. Whereas the right SEO can net you hundreds of visitors and increased attention, the wrong moves can hide or bury your site deep in the search results where visibility is minimal. In addition to making content available to search engines, SEO also helps boost rankings so that content will be placed where searchers will more readily find it. The Internet is becoming increasingly competitive, and those mistresses who SEO their websites will have a decided advantage in visitors and customers.
Can I do SEO for myself?
The world of SEO is complex, but most people can understand the basics. Even a small amount of knowledge can make a big difference. Depending on your time commitment, your willingness to learn, you may decide you need an expert to handle things for you. Companies that practice SEO can vary; some have a highly specialised focus, while others take a broader and more general approach. This is where Dominatrix Online Marketing comes in…
Dominatrix Online Marketing
We are a highly specialised mistress SEO service. We provide mistresses with targeted SEO help for their websites. We have been helping mistresses increase their website ranking in Google for the last 10 years or so. Our top SEO webmistress has worked for well known organisations in the past such as Eurostar, lastminute.com and The Post Office so her knowledge is second to none. With the accuracy of current search engines, having poor SEO is now very detrimental to your ranking in their results. 78% of users never navigate past the first results page of Google, so it's important to get it right! Don't worry, we can make sure your site returns accurate and relevant results and get your mistress site on the first page.
Cost of SEO Services for Mistresses
Each site is unique and the amount of work will vary greatly depending on where you are currently. As a baseline though, you will expect to pay at least £150 a month and the work will be on a monthly basis. The reason the work continues rather than a one-off cost is because other mistresses will be working on their websites trying to improve them so you will have to continuously work on yours to rank above them. If you do nothing you will drop in the search engines and make it harder for people to find you. An initial 6 month contract is required as anything less than this, you won't see the results you're looking for. SEO is not a quick fix, it's a long-term commitment to improving your website. By doing so, you'll be ensuring you mistress business will rank higher in Google than other ladies in your area and if you're serious about being a mistress, then this is an essential part of your marketing tactics.
Contact DOM for a quote
Contact DOM now for a quote. We will get back to you with our thoughts, suggestions and options.
---