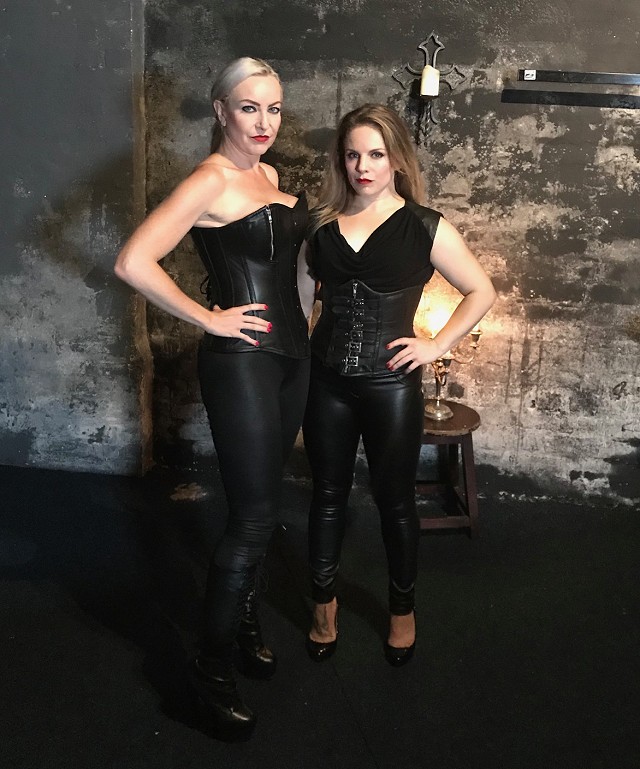 What a weekend! Two mega all day shoots, back to back! I'll tell you a little about both of them. Back to normal sessions again next weekend.
The English Mansion
The first was for The English Mansion. I've worked with them since 2007 and have always enjoyed my shoots with them. This time was no different, it was a very exciting shoot with lots of dommes including Mistress Sidonia, Mistress Whiplash, Mistress Evilyne, Goddess Anastaxia, Mistress Inka and Miss Annalieza. We had a summer garden party with lots of fun. Firstly we had some amusement choosing slaves then playing little games with them by choosing a dice and related punishment - all whilst we were being served champers and cakes by maids. Then it was onto chariot racing! Next, we had some separate activities in smaller groups including foot worship, forced bi, strap on, messy food play with slaves in stocks for much humiliation and lots more fun! It was great to see some of my friends and meet lots of cool new ladies. Can't wait to see some photos from the day.
Merciless Dominas
Then the very next day I had a shoot for a website that's been around for a few years now, Merciless Dominas. Run by Lars, Oksana and Katya. They are a group of BDSM enthusiasts based in Europe that run the site as a kind of business with pleasure/hobby since late 2013. They film for the site 4-5 weekends each year at various locations across Europe. Based in Germany the owner comes over to the UK to do some of the shoots here and this time myself and Miss Hunter had a day of fun playing with various slaves. There was spanking, flogging, whipping, caning, ballbusting, CBT, foot worship, shoe worship and facesitting. Phew! The photo attached to this post was from one of the shoots on the day.
Double Domme sessions with Amy Hunter
By the way, if anyone is interested in doing a double domme session with Miss Hunter and I, we are holding sessions together on 23rd November - book in now!
---