I have a great interest in psychology and have learnt a lot over years of therapy and reading. Everyone should go and see a therapist, it's amazing just how much you can learn about yourself and others. So I have decided to write some blog posts occasionally on psychology issues. This month is something I only discovered about the other day and had to share. Happy reading!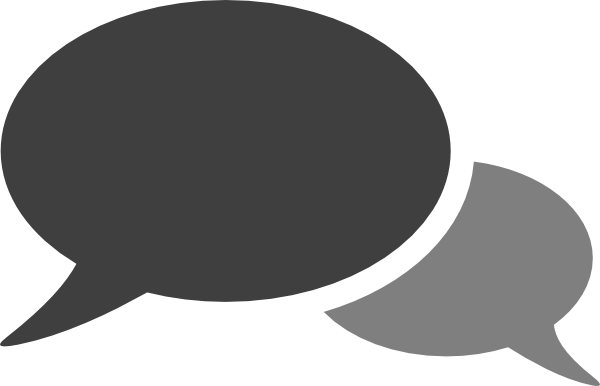 How Conversational Narcissism Manifests Itself
During a conversation, each person makes initiatives. These initiatives can either be attention-giving or attention-getting. Conversational narcissists concentrate more on the latter because they are focused on gratifying their own needs. Attention-getting initiatives can take two forms: active and passive.
Active Conversational Narcissism
The response a person gives to what someone says can take two forms: the shift-response and the support-response. The support-response keeps attention on the speaker and on the topic he or she has introduced. The shift-response attempts to set the stage for the other person to change the topic and shift the attention to themselves. Let's look at an example of the difference between the two:
Support-Response
James: I'm thinking about buying a new car.
Rob: Oh yeah? What models have you looked at?
Shift-Response
James: I'm thinking about buying a new car.
Rob: Oh yeah? I'm thinking about buying a new car too.
James: Really?
Rob: Yup, I just test drove a Mustang yesterday and it was awesome.
In the first example, Rob kept the attention on James with his support-response. In the second example, Rob attempts to turn the conversation to himself with a shift-response.
The shift-response if often very subtle. People put in a nice transition to disguise it by prefacing their response with something like, "That's interesting," "Really? "I can see that," right before they make a comment about themselves. "Oh yeah?" And then they'll tie their response into the topic at hand, "I'm thinking about buying a new car too."
Now it's important to point out that a shift-response just opens up the opportunity for a person to grab the attention, but it doesn't necessarily mean they're going to. It's a matter of intent. You might simply be looking to highlight what the other person has said and share a bit of your own experience before bringing the conversation back to the other person. That's a healthy and natural part of the give and take of conversation. Let's turn back to Rob and James:
James: I'm thinking about buying a new car.
Rob: Oh yeah? I'm thinking about buying a new car too.
James: Really? Maybe we could go look around together.
Rob: Sure. So what models are you looking at?
James: That's the thing—I'm not sure where to start.
Rob: Well, what are the most important things to you—fuel economy, storage room, horsepower?
So here Rob interjected about himself, but then he turned the conversation back to Rob. Conversational narcissists, on the other hand, keep interjecting themselves until the attention has shifted to them. Like this:
James: I'm thinking about buying a new car.
Rob: Oh yeah? I'm thinking about buying a new car too.
James: Really? Maybe we could go look around together.
Rob: Sure. I just test drove the Mustang yesterday and it was awesome.
James: That's cool. I don't think I want a sports car though.
Rob: Well, I want something with at least 300 horsepower and definitely leather seating. Did I ever tell you about the time my buddy let me take his Maserati out for a spin? Now that is an automobile.
James: Which one of your friends has a Maserati?
Most conversational narcissists–careful not to appear rude– will mix their support and shift responses together, using just a few more shift-responses, until the topic finally shifts entirely to them. Conversational narcissists succeed when they elicit a support response from their partner. "Which one of your friends has a Maserati?"
To summarize, it's fine to share things about yourself, as long as you loop the conversation back to the person who initiated the topic. The best rule to follow is simply not to jump in too early with something about yourself; the earlier you interject, the more likely you are to be making a play to get the attention on yourself. Instead, let the person tell most of their story or problem first, and then share your own experience.
Passive Conversational Narcissism
Conversational narcissism can take an even subtler form. Instead of interjecting about themselves and trying to initiate a new topic, conversational narcissists can simply withhold their support-responses until the other person's topic withers away and they can take the floor.
To understand how this works, let's first look at the three forms support-responses can take—each one represents an ascending level of engagement and interest with the topic and speaker:
Background acknowledgments: Minimal acknowledgments that you're listening such as, "Yeah," "Uh-huh," "Hmm," Sure."
Supportive assertions: Acknowledgments that show active listening. "That's great." "You should go for it." "That's not right."
Supportive questions: Questions show that you're not only listening, but are interested in hearing more. "Why did you feel that way?" "What was his response when you said that? "What are you going to do now?"
A conversational narcissist can kill someone's story dead in its tracks by withholding these support-responses, especially by not asking any questions. Etiquette dictates that we don't ramble on and share every detail of a story right off the bat. We say a bit, and then wait for further questions, so we know that the person we're speaking with is interested in what we have to say. In the absence of such questions, the speaker will begin to doubt that what they're saying is interesting. So they'll stop speaking and turn the attention to the other person. A victory for the conversational narcissist.
Conversationalist narcissists will also show their disinterest in the speaker by delaying their background acknowledgments–those all important "Yeah's" and "Hmmm's." Good conversationalists place their background acknowledgments in just the rights spots, in the small natural pauses in the conversation. The narcissist tries to adhere to social expectations by giving the speaker some cursory acknowledgments, but they're not really listening, and so they throw them in there just a few seconds off. The speaker easily picks up on this skewed-timing and will stop talking and shift their attention to the narcissist.
Finally, one more form of conversational narcissism to avoid is the "Well, enough about me, I want to hear more about you!" tactic. People will often pull out this kind of line right at the end of an event, so they can make a show of etiquette and interest in the other person, while not actually having to give that person attention that lasts more than a few minutes.
---