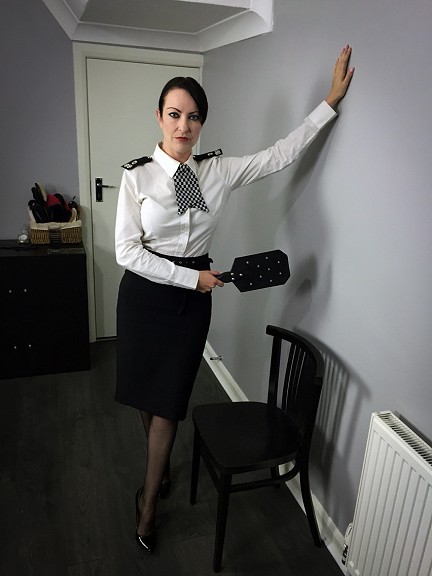 My favourite paddles have holes in them so that there is no air cushioning, which results in an even mightier thwack.
I have lots of wooden paddles including: thick ones, and one with a rubber strip down it to make it worse! Then I have various thinner wooden paddles too, a long thing paddle and a flat oval ended paddle & more. I also have a selection of leather paddles for those who aren't brave enough for the wooden implements!
Check out some of my many paddling videos, or enquire about a paddling session with me.
Sessions are normally held in Watford, Hertfordshire but I do also have regular tour dates. Please see my mistress sessions page for details.