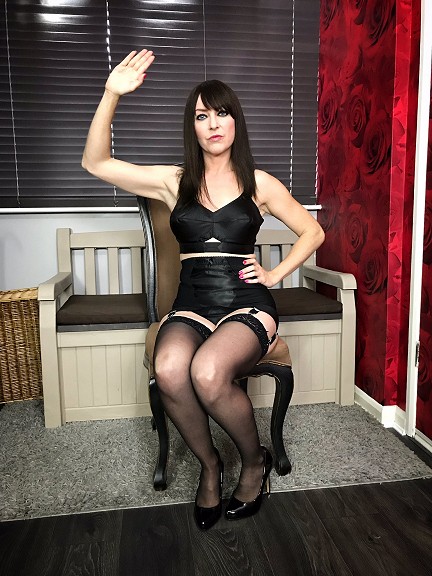 I especially enjoy having the naughty offender draped over my knee and held securely in place with my hand round his waist. I sometimes cross my legs for a higher OTK spanking. Delivering hand-spank after hand-spank. Slowly at first, before building up the intensity to a rapid succession of constant blows. THIS will definitely make even the most resilient of bottoms very red, and it's a great way to warm up prior to indulging in some more vicious implements.
Be warned! It has been pointed out to me that my hand-spanking is getting more vicious over time!
Check out some of my many hand spanking videos, or enquire about a hand spanking session with me.
Sessions are normally held in Watford, Hertfordshire but I do also have regular tour dates. Please see my mistress sessions page for details.