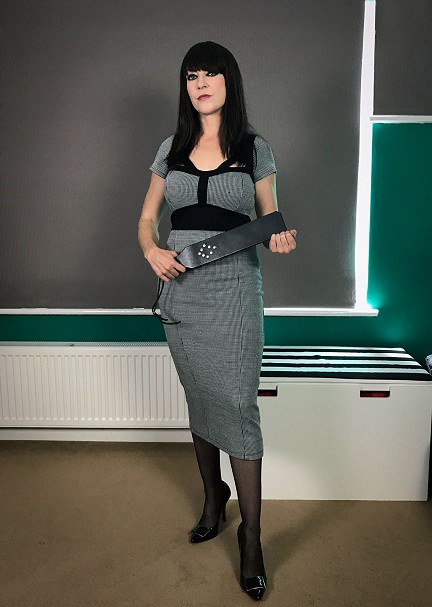 Hard edged leather straps can leave quite vicious marks, and I have a few of these but also have some with softer edge so I can keep punishing longer without marking as much. I have a particularly nice one with a handle that I love as it means I can hold it tighter for a much harder hit. I also have my prison straps which are the meanest of all my thick leather straps, especially the perforated ones for an even closer impact.
The favourite tawse I own is a light tan leather two ended tawse, it's really smooth and delivers a solid hit, time after time.
Check out some of my many strap & tawse videos, or enquire about a strap & tawse session with me.
Sessions are normally held in Watford, Hertfordshire but I do also have regular tour dates. Please see my mistress sessions page for details.