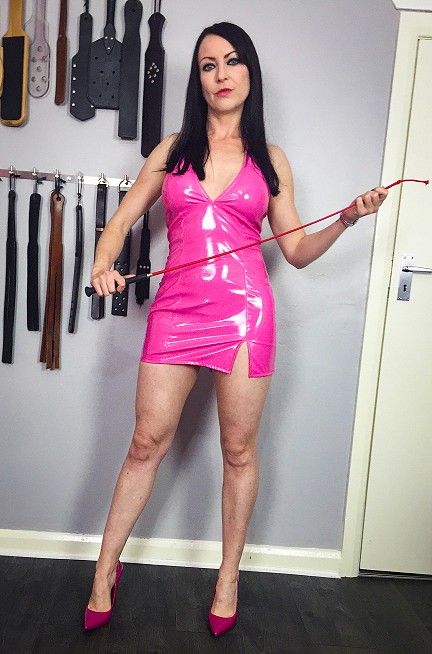 I have a large riding crop which is particularly good at making bottoms red as it covers such a big area. I also have lots of other crops and various dressage whips, all of which deliver a delicious sting.
Apart from riding equipment, I have a mean single tail whip, a kangaroo hide whip and dragon tail whip. The single tail whip is one of the most lethal implements I own, and is definitely only for the very brave!
Check out some of my many riding crop videos, or enquire about a riding crop session with me.
Sessions are normally held in Watford, Hertfordshire but I do also have regular tour dates. Please see my mistress sessions page for details.