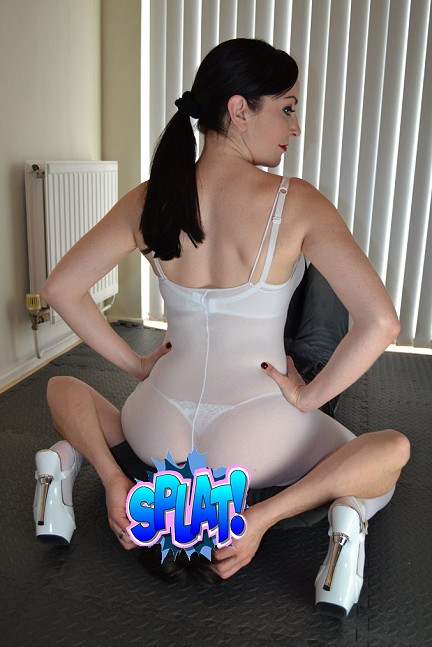 I am very well known for being one of the top facesitters in the UK, and am experienced in all aspects of facesitting such as: forward facesitting, reverse facesitting & side facesitting. I sometimes like to cross my legs whilst sat upon a face, or even lean back and lift my legs up so that my full weight is forced down onto my sub.
I have a smotherbox for those who want to experience being completely trapped and squashed by my bottom. I can also lay out cushioned flooring for my facesitting sessions in Watford, Hertfordshire as seen in my photos. This results in a more comfortable squashing if that is your preference!
So, why not check out some of my facesitting videos and then enquire about a facesitting session with me? A facesitting session under my bottom is the ultimate in pain vs pleasure!