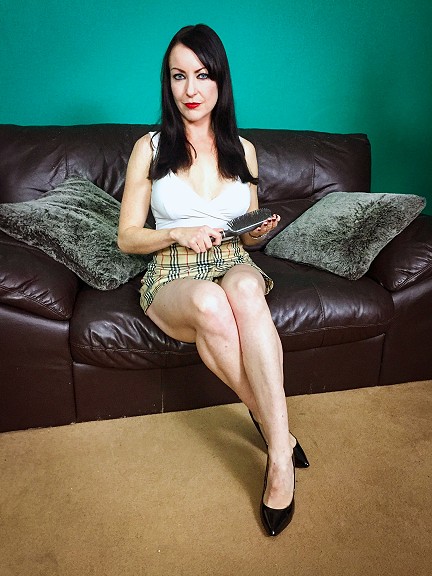 The hairbrush is my second favourite way to punish. I love the way that you can make a bottom red all over by hitting different areas each time. I am especially fond of very fast hairbrushing, or a build up of hard OTK spanking, both of which can really give you a sore bottom!
I have a few mean little hairbrushes, a wooden red hairbrush and a larger light wood hairbrush. I also have a couple of plastic paddle hairbrushes that deliver a great spanking, along with a classic Mason and Pearson hairbrush.
Check out some of my many hairbrush spanking videos, or enquire about a hairbrush spanking session with me.
Sessions are normally held in Watford, Hertfordshire but I do also have regular tour dates. Please see my mistress sessions page for details.