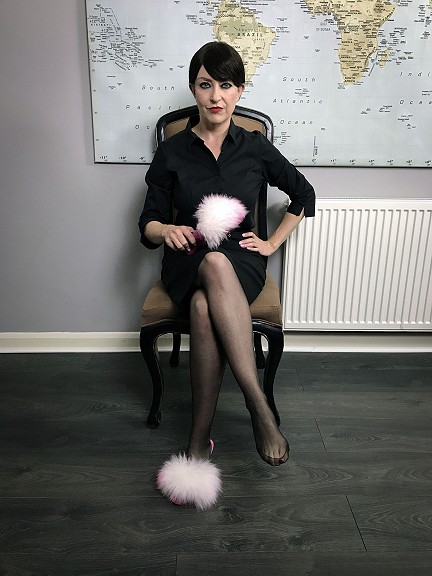 My rubber soled slippers are my favourites for a nasty sting, and what a lovely noise they make when they land on a naughty bottom!
Being a school headmistress and having to punish naughty teachers and schoolboys with a good slipper spanking is something I highly enjoy. I especially like getting reprobates over my knee, with their trousers down and spanking them with my slipper for a lesson they won't forget.
Apart from slippers, I have school gym plimsolls, flip-flops and sandals to spank bottoms with. In fact, I have something for every naughty behind!
Check out some of my many slipper spanking videos, or enquire about a slipper spanking session with me.
Sessions are normally held in Watford, Hertfordshire but I do also have regular tour dates. Please see my mistress sessions page for details.