The stunning Mistress Chloe and I are now holding sessions together.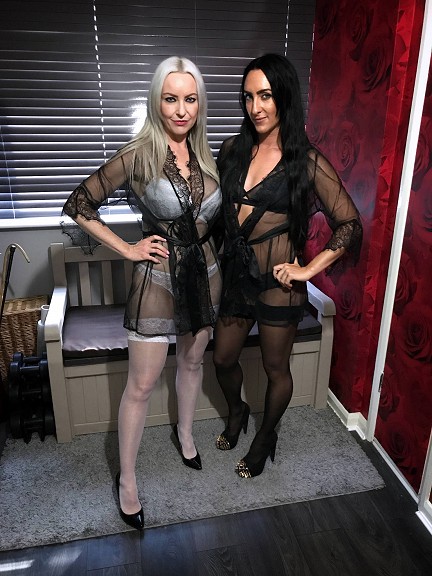 Chloe and I have worked together doing wrestling and facesitting videos for a few websites and we've also been to quite a few femdom parties together so know each other quite well.
We'll do anything listed on my sessions page to those who are interested.
---
Our next double dates are in Leeds on:
4:00pm - 5:00pm
6:00pm - 7:00pm
8:00pm - 9:00pm
11:00am - 12:00pm
1:00pm - 3:00pm
4:00pm - 6:00pm
7:00pm - 9:00pm
11:00am - 12:00pm
1:00pm - 2:00pm
3:00pm - 4:00pm
5:00pm - 6:00pm
7:00pm - 8:00pm
---
Contact me to book a double domme session with Mistress Chloe and I.
For locations other than Watford, or Hampshire I am only available on the dates advertised!
Session start times and duration can be flexible, depending on existing bookings.
For one hour bookings with me I require a £100 deposit, and for double domme sessions, it's £150 to secure your session. A 50% deposit is required for all sessions over one hour.
Normal deposit rules apply, please see my mistress sessions page for details.
---