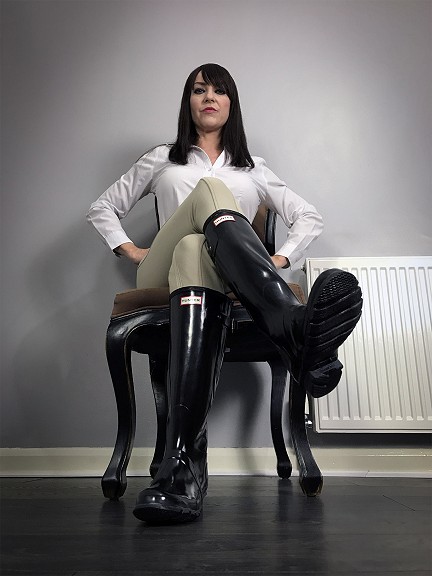 Whether you like worshipping platform boots, stiletto heel boots, thigh high boots, knee high boots, riding boots in leather, or in shiny patent leather. I have lots of choice for all your boot worshipping desires.
I like to make sure my boots are thoroughly cleaned with your tongue, and I particularly like them to be covered in kisses. If you are good, I will let you put my heels in your mouth and suck on them until they are glistening with your spit. If you don't meet my expectations, I can force you to suck one heel, whilst the other, bearing my full weight crushes down on you.
Check out some of my many boot worship videos, or enquire about a boot worship session with me.
Sessions are normally held in Watford, Hertfordshire but I do also have regular tour dates. Please see my mistress sessions page for details.